Before you know it, school will be back in session.  Can you believe it??  Get stocked for after-school snack time with these yummy—and healthy—kid-friendly snacks.
If you're like us, you can never quite get through those bananas on the counter.  This is a fun and delicious treat to help get through them, and put a smile on some little faces, to boot.
2. 30-Minute Whole-wheat Pretzels
My kids love getting a soft pretzel as a treat in the airport or the ballpark (yes, two places known for their nutritious food options).  I am looking forward to trying out these yummy-looking—and healthy—pretzels on our own.  Plus, they look like they'll be a great (and easy) afternoon project to bake together.
Snack on a stick?  Sold!  This is a great way to let your kids assemble their own snack, which always seems to get them eating more fruit than they would if it is just served in a bowl.  (Bonus: this is a fun classroom or party snack too!)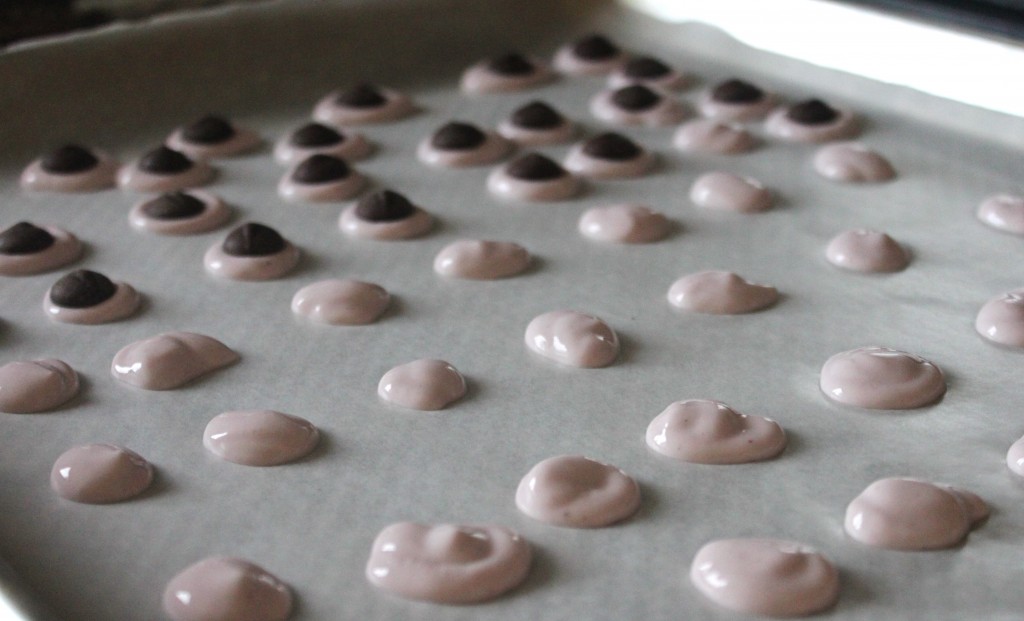 Summer may be nearly over, but I think these frozen yogurt drops will still hit the spot!  They're a yummy, bite-sized treat – and when made with Greek yogurt, a great source of protein, too.
5. The Best Kid-Friendly Homemade Granola Bars
These granola bars are truly my favorite – I make them for road trips, plane rides, or just everyday snacking.  I have to confess – I have been known to eat many more of them than the kids.
My kids LOVE fruit rollups, but I'm not crazy about all the sugar, high-fructose corn syrup, and other additives.  We will definitely be trying out this recipe for the homemade variety!
My daughter is a huge fan of yogurt parfaits (something about "parfait" just sounds special, doesn't it?).  You can make these yummy treats in the yogurt cups if you're planning to pop them back in the freezer, or just in a glass or plastic cup, if you want to be able to see the layers (which is also fun).
I know – a recipe for popcorn seems a little ridiculous, doesn't it?  But I have to admit to you that I only recently learned this super easy—and way healthier—way to make microwave popcorn.  Added bonus: it comes in its own single serving container!
You don't have to tell your kids these cookies are super healthy—we think they'll just tell you they're super yummy!
These berry muffins are a great treat for after-school or an on-the-go breakfast.  Our heroine at Weelicious also says they're a great snack to take school if/when it's your turn to take snack to the classroom.
Hope you—and your kiddos—enjoy these back-to-school snacks!  Please share your favorites in the comments below!